The Requirements
To be a good fit for this opportunity you will have:
A high school diploma or the equivalent.
Knowledge of NCQA accreditation, CMS (Centers for Medicare & Medical Services), and the ability to learn Molina's credentialing criteria. Quick question for you - click here
Proficiency with computers and data entry.
Strong organizational and time management skills.
The ability to produce quality work in a deadline driven environment.
Preferred by not required:
Credentialing experience in Managed Care.
Hands-on NCQA experience.
Managed Care certification.
Experience working in Managed Care Credentialing, preferably in a hospital.
Core competencies should include:
The ability to multi-task efficiently.
Excellent written and verbal communication skills.
The ability to establish and maintain a professional rapport with providers and internal customers.
Strong telephonic interpersonal skills.
The skill to handle difficult people and situations with diplomacy and tact.
The ability to professionally adapt to a rapidly changing environment and rule set.
Dependability and promptness.
You should also have the ability to perform your role in accordance with accrediting and regulatory guidelines, and evidence based practices. You will adhere to the company's confidentiality, comply with the Health Insurance Portability and Accountability Act (HIPAA), and follow fraud and abuse prevention/detection policies and programs.
The Role
As a Credentialing Specialist, you will report to the Supervisor of Credentialing, and be responsible for coordinating all aspects of the credentialing and primary source verification process for practitioners, providers and health delivery organizations. You will process both initial and recredentialing applications, reviewing data and entering it into our CACTUS system, then checking for and correcting errors prior to turning the file in to quality review. Additionally, you will monitor providers' recredentialing dates (generally, you'll be assigned two states), then prepare and send out recredentialing groups, completing 1st, 2nd and 3rd requests for recredentialing packets.
Files are electronic (we also have a laserfiche system) and most correspondence is done via fax and email. However, you can still spend up to 25% of your day on the phone, usually working with Office Managers. All sent or received correspondence, regardless of the medium, will be tracked in the system and you will be responsible for electronic document management. You will add and merge documents within the file, ensuring all provider touches/correspondence are documented.
Additionally, you will:
Send reports to various state plans and departments, identifying any providers who haven't returned their recredentialing applications or who are past-due for credentialing.
Update delegate information received from delegate groups.
Monitor reports and follow-up on ongoing state license action and Medicare/Medicaid sanctions.
Follow-up on provider files on a "watch" status.
Complete specific critical job functions as assigned.
And more.
You will be accountable to:
Process at least the minimum number of provider applications each month; maintain the minimum volume of delegate provider information entered into CACTUS to meet expected levels of productivity.
Consistently and appropriately perform all of the assigned tasks of the credentialing process within the required time frames according to Molina policy and procedures for individual providers and Health Delivery Organizations (HDOs).
Accurately and completely process all of your assigned work with at least the minimum established efficiency ratio.
Communicate effectively and in a professional manner with external contacts, providers, and all employees of Molina.
Maintain a high level of confidentiality for provider information.
Note: this description is intended to give you a general overview of the position and is not an exhaustive listing of duties and responsibilities.
Why Molina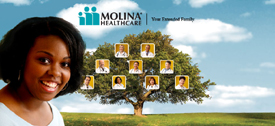 Professional development
-- at Molina we support your professional development by providing strong initial training and additional supplemental training as needed. Upon hire, you'll travel to Long Beach, California and spend your first three days in orientation. Upon returning to Spokane, you will spend two additional weeks in training, working with a Lead, shadowing and then having them sit in as you work through the process several times. We'll give you five tracked goals each week, so you'll be able to quantitatively tell how you're doing. Your Lead will remain your mentor, as needed, while you get up to speed. At Molina, we'll make sure you receive all the tools you need to succeed. Excel and you could grow you career, advancing to a Lead position.
Flexibility and work / life balance
-- our environment is fast paced and you'll work hard, but your weekends and holidays are your own. Sometimes we do require a bit of overtime, but it's not constant. We also understand that our staff has different needs so we offer a flex schedule if needed.
Best of both worlds
-- Molina Healthcare is a publicly traded company with approximately 4,200 employees and revenues of $3.6 billion. We're a large and stable company working in a growth industry but our department is team oriented, collaborative, and maintains open lines of communication. That means you can enjoy a cohesive environment where your successes will be noticed, while also being supported by the clout of a large and successful organization.
Help those who need it most
-- Molina Healthcare provides services for members receiving Medicaid or Medicare, as well as other government services. We enjoy working with diverse populations and promoting diversity companywide. You'll be part of the team serving people who have greater needs, and you can feel proud about the difference you'll make in their lives.
High performance company
-- since our founding in 1980 we have grown from a single health clinic to a multi-state industry leader. We continue to post strong numbers; in 2010 our annual operating income was $105 million,
double
that of 2009, and net income was 44% higher than the year before. Aggregate membership in 2010 was up 11% over 2009. Our numbers for the first quarter of 2011 showed similar trends. Those numbers are reflected in our rapid growth. To give you an idea, we expect to serve 300,000 members this year – an addition of more than 100,000!
Excellent compensation
-- in addition to a competitive salary, we offer comprehensive benefits that include all you would expect -- medical, dental, vision, a 401(k), plus some pleasant surprises. For example, we provide two paid days off annually for employees to perform volunteer work at the charity of their choice! Insurance benefits begin on the 1st of the month, 30 days after your start date.
Keys to Success
To find success in this role you should have a high standard of quality, the desire to help others, and exceptional interpersonal skills. Though phone work isn't your primary focus, it's an essential element of the position. You will need the talent to build rapport telephonically and the disposition to work effectively even with unfriendly office managers. Your time management, organizational, and follow-up skills will be paramount as you manage 75 to 100 files in various stages of the process. The majority of your work is done via computer, so you should be comfortable learning new software and data systems and understand priorities.

Depending upon your background, perhaps your greatest challenge will be learning health care. There's no short cut; it takes time and study. If you come in with health care knowledge, you will have an advantage.
About Molina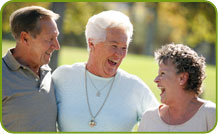 Molina Healthcare is a multi-state healthcare organization with flexible-care delivery systems focused exclusively on government-sponsored healthcare programs for low-income families and individuals. Quality is a top priority for Molina, and all eligible Molina health plans are accredited by the National Committee on Quality Assurance, while Molina's 24-hour nurse advice line is accredited by URAC.
Molina Healthcare contracts with state governments and serves as a health plan providing a wide range of quality healthcare services to families and individuals who qualify for government-sponsored programs, including Medicaid and the State Children's Health Insurance Program (SCHIP). Molina offers Medicaid plans in California, Florida, Michigan, Ohio, New Mexico, Texas, Utah, Washington, and Wisconsin, and we're growing and expanding to additional states.
Molina also offers Medicare Advantage plans designed to meet the needs of individuals with Medicare or both full Medicaid and Medicare coverage. Molina Medicare plans offer comprehensive quality benefits and programs including access to a large selection of doctors, hospitals, and other healthcare providers at little or no out-of-pocket cost.