The Requirements
To be a good fit for the opportunity you will have:
A bachelor's degree or equivalent experience; a bachelor's in Computer Science, Information Systems or related field is preferred.
4-5 years of experience with SSRS report development. Quick question for you - click here
5+ years of general experience with Microsoft SQL; including experience with SQL 2008 or later.
Knowledge of SSIS is prefferred and knowledge of SSAS is plus..
Familiarity with relational database concepts, and client-server concepts.
Excellent organizational and oral/written communication skills.
Strong analytical, technical, and interpersonal skills.
A highly-motivated and results-oriented personality.
The ability to work both independently and as part of a team.
Impeccable relationship management skills.
Strong motivation, a self-starter approach and a results orientation.
The ability to maintain confidentiality and comply with Health Insurance Portability and Accountability Act (HIPAA).
The ability to abide by Molina's policies, including maintaining regular attendance based on your agreed-upon schedule.
Preferred but not required:
Crystal Reports experience.
Experience in healthcare.
Knowledge of Medicaid IT systems.
Developing knowledge of a MITA area and CMS requirements.
Experience with Rational tools.
The Role
Reporting to the Manager, Analytics, you will join a team that currently includes eight Reports Developers. Working closely with a variety of colleagues including Business Analysts, Lead Reports Developers, Project Managers and Project Leads, this role involves hands-on contributions as well as developing and documenting standards and best practices, identifying problems in new and existing solutions and driving resolution, providing updates to stakeholders, and more.
Quick question for you - click here

You'll invest about 80% of your time in project work, but there also will be support activities. Projects range in size and scope, but most will be significant, such as migrating from one platform to another, developing and implementing changes that impact hundreds of reports, collaborating with other development teams on software that includes multiple reports, etc. At any given time you can expect to be leading and contributing to multiple projects, and projects last from a few weeks to several months.
More specifically, you will:
Create reports to meet user requirements using Microsoft SQL Reporting Services.
Write and maintain database-stored procedures.
Write documentation for best practices, lessons learned, release notes, DDI documents.
Perform other duties as assigned by the Team Lead and Analytics Manager.
Provide peer review and unit test reports.
Successfully complete training courses set forth by Analytics team manager.
Maintain SharePoint sites.
Work independently or cooperatively with other software developers.
Function as a technical consultant or researcher.
Act as back up to Lead on smaller projects.
Note: this description is intended to give you a general overview of the position and is not an exhaustive listing of duties and responsibilities.
Why Molina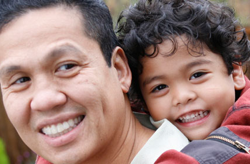 Expand your skills
-- we are constantly evolving, and you'll learn new technologies right along with the rest of us. For example, you'll learn QNXT, a robust healthcare administration management platform, if you don't already know it. In addition, the team is taking on a stronger analytical role, so SSAS may also be on your horizon. You also will deepen your leadership experience by acting as a back-up Lead as needed, a valuable complement to your technical expertise and a definite career advantage.
Right solutions, right time
-- managed care is an optimal solution to the challenges that healthcare reform is intended to address, positioning Molina for ongoing success. The whole industry is shifting, and the Medicaid market will be growing even faster than others . . . with Molina and MMS leading the way.
Help those who need it most
-- Molina Healthcare provides services for the under-served and you'll find a strong sense of mission here; our people are proud to be able to make a difference in the quality of life for this vulnerable segment of our communities. Molina arranges for the delivery of healthcare services or offers health information management solutions for nearly 4.3 million individuals and families who receive their care through Medicaid, Medicare, and other government-funded programs in 16 states.
High-performance company
-- since our founding in 1980 we have grown from a single health clinic to a multi-state industry segment leader. We continue to post strong numbers. Our 2011 premium revenues were $4.6 billion, up 15% over 2010, while annual cash flow from operations was 40% higher than in 2010, at $225.4 million. Guidance for 2012 is set at $5.8 billion in premium revenue.
Excellent compensation
-- in addition to a competitive salary and bonus incentive program, we offer comprehensive benefits that include all you would expect -- such as insurance and PTO -- plus some pleasant surprises. For example, we provide two paid days off annually for employees to perform volunteer work at the charity of their choice, tuition reimbursement for those continuing their education, and more.
Keys to Success
Your technical knowledge will be invaluable, but also important will be your interpersonal and leadership skills, not only to drive projects forward, but also to motivate others to share your commitment to learning and growing. To excel in this role you will bring a customer service and solutions-oriented approach to interacting with internal and external clients, but you'll also know how to manage expectations. Pivotal to your success will be your ability to communicate successfully with internal and external stakeholders, including both technical and non-technical people. There is always plenty going on, so you'll need to be able to handle multiple projects and priorities effectively. In addition, you'll need to remain adaptable as Molina grows, and as the Medicaid environment evolves.
About Us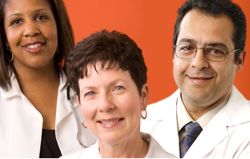 MMS is uniquely positioned to help state agencies meet their healthcare administration and MMIS goals. We currently hold contracts with the states of Idaho, Louisiana, Maine, New Jersey, and West Virginia, as well as a contract to provide drug rebate administration services for the Florida Medicaid program. As part of the Molina Healthcare family, MMS is the only solution of its kind implemented by a health care company with more than 30 years of experience supporting state Medicaid and other government-sponsored programs.
Molina Healthcare, Inc. is a multi-state healthcare organization with flexible-care delivery systems focused exclusively on government-sponsored healthcare programs for low-income families and individuals. We are among the most experienced managed healthcare companies serving patients who have traditionally faced barriers to quality healthcare, including individuals covered under Medicaid, and Medicare, the Healthy Families Program, state Children's Health Insurance Programs (CHIP) and other government-sponsored health insurance programs.
Quality is a top priority for Molina, and all eligible Molina health plans are accredited by the National Committee on Quality Assurance, while Molina's 24-hour nurse advice line is accredited by URAC.
Molina has operations in California, Michigan, New Mexico, Ohio, Texas, Utah, Washington, Florida, Louisiana, Idaho, Maine, New Jersey, West Virginia, Virginia, and Wisconsin. It also has 17 primary care clinics in California, two clinics in Washington, three in Virginia and one clinic in both Florida and New Mexico. Molina's corporate headquarters are in Long Beach, California.
Molina Healthcare is an Equal Opportunity Employer (EOE). M/F/V/D