The Requirements
To be a good fit for this opportunity you will have:
At least five years of experience in IT with a strong background in reporting.
Solid skills in SQL. Familiarity with SSRS Report Manager or Visual Basic .NET is strongly preferred. Quick question for you - click here
Strong analytical skills.
Familiarity with the MS Office Suite.
Excellent verbal and written communication skills; experience interfacing with users is a plus.
Ability to establish and maintain positive and effective work relationships with coworkers, clients, members, providers and customers.
A bachelor's degree, preferably in Information Science or Computer Science, or an equivalent combination of education and experience.
Preferred but not required:
Familiarity with QNXT.
Advanced skills in MS Excel, such as the ability to create pivot tables.
Experience with Team Foundation Server or similar.
Experience with Crystal Reports, Crystal Enterprise, SSRS, Cobol, Easytrieve, HTML, Cypress Interface and Complex Processing Facility code and / or RQMS Interface.
The Role
Reporting to the SQL Developer / Analytics Manager, you will join a team that includes one other Reporting Analyst and a contracted SQL Developer. The team stays very busy, handling periodic and ad hoc reporting as well as a queue of reporting projects.
Your mission will be to support our Medicaid client's reporting, data extraction and research requirements in a timely and professional manner. This will include researching, analyzing and resolving system issues using business intelligence and decision support solutions. You'll manage report assignments and workload, and validate technical code. There are lots of daily, weekly and monthly reports to format and run, and also a steady flow of ad hoc projects.
Quick question for you - click here

In addition we'll encourage you to do in-depth report development using Visual Studio and SSIS Report Manager. You also will work with VB.NET and SharePoint. A good deal of our technology is proprietary and we'll bring you up to speed on that; for example, we use a customized version of TriZetto's QNXT enterprise administration solution for many activities.
More specifically, you will:
Perform on-demand, complex QNXT and mainframe reporting and data extracts with a financial emphasis by writing SQL code.
Administer Cypress Document Repository, including setting-up and controlling the distribution of reports, maintaining the website, managing security, researching and resolving issues, and controlling complex programming facility code to produce reports for the web portal including Remittance Advices.
Research issues discovered in QNXT by analyzing data thoroughly using SQL Query Analyzer.
Help manage RQMS, including maintaining security and public queries, assisting users at the Medicaid client site and local Molina users, and extracting data.
Perform technical review and validation of SQL, Cobol and Easytrieve mainframe code.
Create and maintain results for legislative requests, the Payment Error Rate Measurement (PERM) Program, the Center for Medicare and Medicaid Services (CMS), fraud requests, and hospice database.
And more.
Note: this description is intended to give you a general overview of the position and is not an exhaustive listing of duties and responsibilities.
Why Molina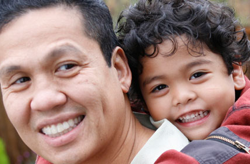 Professional development
-- not only will you build out your SQL skills, but you also will learn a variety of other technologies. Once you have proven yourself in this role, you might pursue a career path into programming or a leadership role. We are committed to promoting from within whenever possible.
Great environment
-- you'll join a motivated and talented team doing important and often challenging work. While you will take ownership of individual projects, the team also collaborates and shares ideas and insights. We respect your efforts to achieve work / life balance, and offer a degree of flexibility, including the possibility of working from home on an occasional basis.
Help those who need it most
-- Molina Healthcare provides services for members receiving Medicaid or Medicare, as well as other government services. We enjoy working with diverse populations and promoting diversity company-wide. You will use your talents to support an organization that serves people who have greater needs, and you can feel proud about the difference you will make in their lives.
High-performance company
-- since our founding in 1980 we have grown from a single health clinic to a multi-state industry leader. We continue to post strong numbers; our 2011 premium revenues were $4.6 billion, up 15% over 2010, while annual cash flow from operations was 40% higher than in 2010, at $225.4 million. Guidance for 2012 is set at $5.8 billion in premium revenue.
Excellent compensation
-- in addition to a competitive salary and bonus incentive program, we offer comprehensive benefits that include all you would expect -- such as insurance and PTO -- plus some pleasant surprises. For example, we provide two paid days off annually for employees to perform volunteer work at the charity of their choice, tuition reimbursement for those continuing their education, and more.
Keys to Success
To excel in this role you will be as comfortable communicating with users as you are with IT professionals; at times you'll play a business analyst role to gather and clarify requirements. You'll also be proactive about keeping lines of communication open among the various stakeholders in any project, not only to get the information you need, but also to keep everyone updated on project status.

To be a good fit for this team, you'll be the kind of person who sees challenges as opportunities, and who understands what is needed and takes steps to make it happen. There is always plenty going on, so you'll need to be able to handle multiple projects and priorities effectively. You'll also need to remain adaptable as Molina grows, and as the Medicaid environment evolves.
About Molina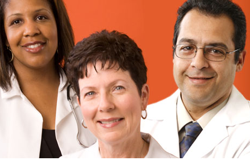 MMS is uniquely positioned to help state agencies meet their health care administration and MMIS goals. We currently hold contracts with the states of Idaho, Louisiana, Maine, New Jersey, and West Virginia, as well as a contract to provide drug rebate administration services for the Florida Medicaid program. As part of the Molina Healthcare family, MMS is the only solution of its kind implemented by a health care company with more than 30 years of experience supporting state Medicaid and other government-sponsored programs.
Molina Healthcare, Inc. is a multi-state healthcare organization with flexible-care delivery systems focused exclusively on government-sponsored healthcare programs for low-income families and individuals. We are among the most experienced managed healthcare companies serving patients who have traditionally faced barriers to quality healthcare, including individuals covered under Medicaid, and Medicare, the Healthy Families Program, state Children's Health Insurance Programs (CHIP) and other government-sponsored health insurance programs.
Quality is a top priority for Molina, and all eligible Molina health plans are accredited by the National Committee on Quality Assurance, while Molina's 24-hour nurse advice line is accredited by URAC.
Molina has operations in California, Michigan, New Mexico, Ohio, Texas, Utah, Washington, Florida, Louisiana, Idaho, Maine, New Jersey, West Virginia, Virginia, and Wisconsin. It also has 17 primary care clinics in California, two clinics in Washington, three in Virginia and one clinic in both Florida and New Mexico. Molina's corporate headquarters are in Long Beach, California.
Molina Healthcare is an Equal Opportunity Employer (EOE). M/F/V/D